Automobile in America,
Chromium steel in America,
Wire-spoke wheel in America,
Very big deal in America!

Westside Story
The continued slide of the VIX index in recent days has given US equity markets confidence in recent days after six days of weakness.
The small VIX sell-off was probably overdue with both the NASDAQ and the S&P 500 having pushed into record territory in early September. Despite valuations being stretched for most US industry sectors, what is very evident is the improving corporate outlook with stronger than expected earnings, reasonable forward guidance and improved balance sheet and liquidity trends.
The unprecedented policy support during lockdowns, a general pick up in the global business cycle and relative weakness in the US dollar have all contributed to the earnings recovery being ahead of expectations. Central bank liquidity has given corporate America the courage to raise $1.3trillion via capital markets, $1.2trillion in debt and $96billion in equity, which has significantly lowered funding risk and allowed equity risk premia to compress.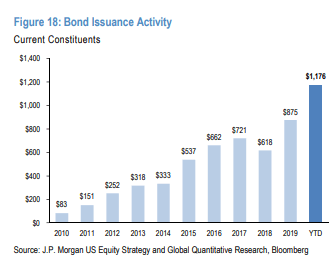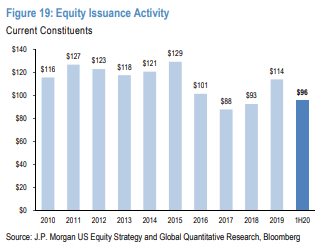 According to a recent report by JPMorgan on US Equity Strategy, with improved corporate balance sheets and fundamentals, they expect the Earnings per Share (EPS) of the S&P 500 to be $136 for 2020 and $170 for 2021.
Please note this estimate does not account for any potential policy change should the Democrats sweep both houses of Congress in November.
With this earnings scenario in hand, JPMorgan expects the S&P500 to reach new highs of 3600 by the end of the year.
JPMorgan viewed the recent sell off as healthy which was largely driven by systemic selling and momentum factor unwinds.
In the short term, the stalemate that currently exists in Congress between the Democrats and the Republicans, which is holding up the 4th stimulus package, certainly poses a short-term risk, as does the performance of both Trump and Biden in the upcoming series of Presidential election debates.
Tuesday, September 29th, Cleveland, Ohio
Thursday, October 15th, Miami Florida
Thursday, October 22nd, Nashville Tennessee
Why the confidence in equity markets?
The much-improved state of the Global Business Cycle led by manufacturing but also services is uniquely synchronised. And are all rising from the lows of March. US, Germany and Chinese services PMI's (at 55.0, 52.2, and 54.0) are pretty close to their highest levels in 2 years, while US manufacturing is recovering at 53.1. On the all-important labour market, a recovery is certainly under way with 1.37million jobs added in August and a surprise drop in unemployment rate from 10.2% in July to 8.4% in August.
The Q2 S&P 500 earning season was better than expected with earnings falling on average 31% vs expectations of -54%. Given that over half of the companies in S&P500 are now Long Duration/Secular Growth, the earnings beats and up-beat tone from the companies is driving investor confidence.
Long Duration/Secular growth being Technology, Communication, Healthcare. The higher concentration of these stocks in the S&P 500 explains why US companies have had stronger earnings and outperformed their foreign peers. (-20% S&P500 v -38% MSCI Europe).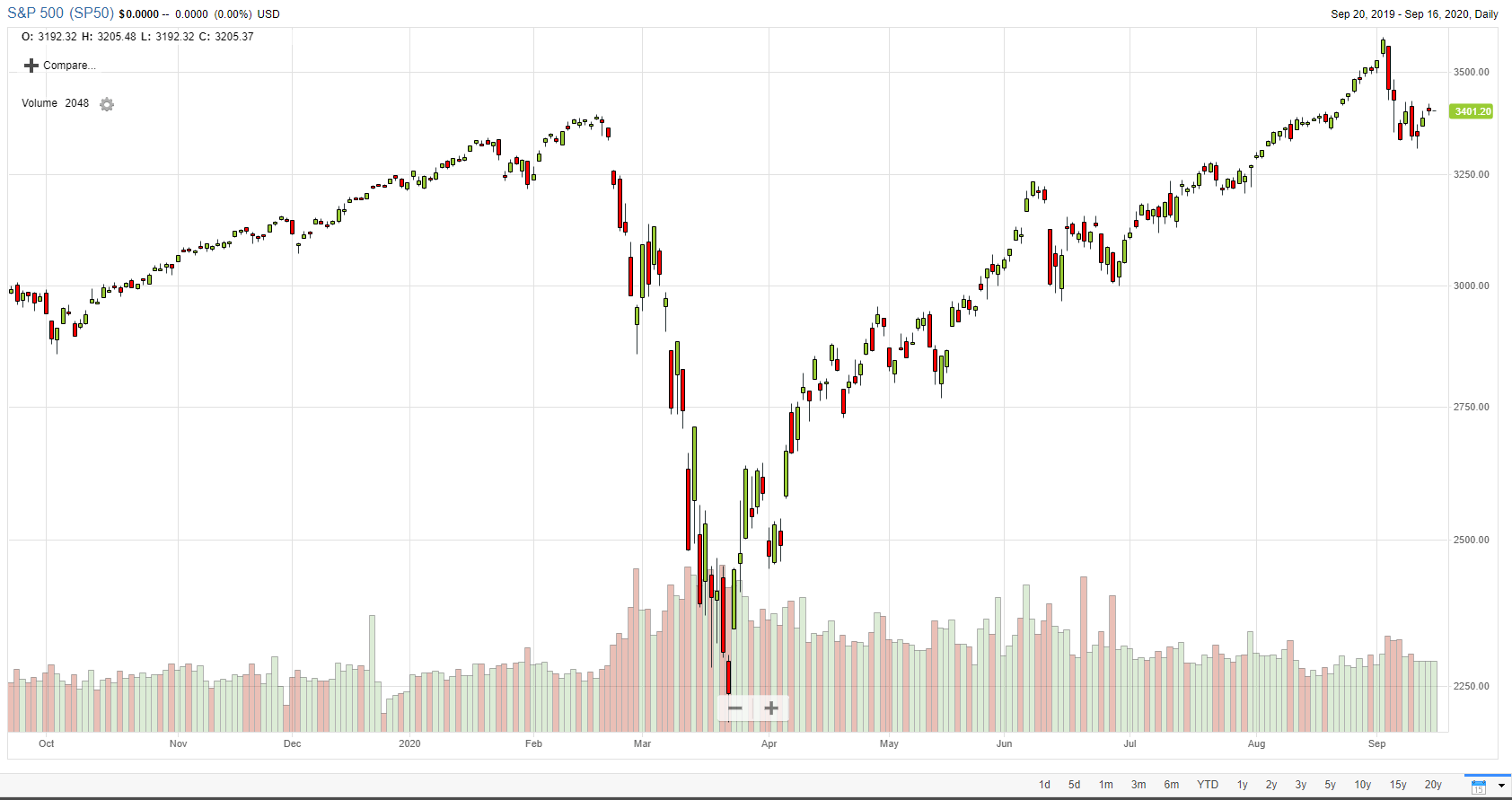 Source: Factset
With the VIX index stabilising and the S&P 500 having a modest but healthy correction recently, JPMorgan's target price of 3600 by year end seems very achievable.
The earnings recovery forecast of $136 to $170 for 2020 to 2021, puts the S&P500 on a PE of 21X which is still high relative to its long-term average of 16.8X but certainly cheaper than in recent times.
The views expressed in this article are the views of the stated author as at the date published and are subject to change based on markets and other conditions. Past performance is not a reliable indicator of future performance. Mason Stevens is only providing general advice in providing this information. You should consider this information, along with all your other investments and strategies when assessing the appropriateness of the information to your individual circumstances. Mason Stevens and its associates and their respective directors and other staff each declare that they may hold interests in securities and/or earn fees or other benefits from transactions arising as a result of information contained in this article.